Aesir's solid gold phone is for those swimming in cash
17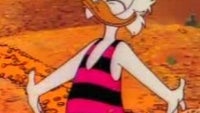 Call it materialism at its finest, call it stupidity - but it's out there for those swimming in cash and wanting to let the world know about it in a glance. Yes, it's a
last century handset made out of pure gold
- no email, no camera, no GPS, games, app stores or boring talk about processor clock speed. Danish retailer Aesir has come up with a $57,400 (42,000 euro) price tag on the phone for the nouveau-riches Moscow elite.
But it's no
"play thing,"
Thomas Jensen, who found the company says and adds that it took three years of development. But who'd ever need such a device?
"It's a collector's item. People are used to collecting, say, watches, while designer phones is a practically empty niche,"
Jensen said in an interview for Reuters. The handset was designed by Yves Behar.
A new version of the phone is to be released every 18 months in a
limited edition of only 5,000 units
. There will be two versions - the pure gold one we mentioned earlier and a stainless steel one costing some $9,900 (7,250 euro) for oligarchs on budget. The phone aims to also woo collectors as the Danish company points out that collector phones are an empty niche.
The phone was promoted last week in the Russian capital Moscow and some tycoons have already approved it saying that
"the innovations behind it are also great."
We're left puzzled - innovations? Feel free to help us find those and share them in the comments below.