Ads on Android notification bar getting some T-Mobile customers mad
23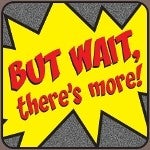 Some mobile ads you can't really complain about because they help subsidize the costs of free apps. But there are some ads that are just annoying because of the
location and the timing of it
. You might expect to see ads on your Android phone while playing a free game, getting search results, and on some free apps, but you wouldn't expect to be solicited while looking at your notification bar.
TmoNews
, customers of the nation's fourth largest carrier are protesting on T-Mobile's forums and websites about ads they have received on their notification bar for the
T-Mobile VIP Zone
,
March Madness brackets
and other promotions. The ads started on T-Mobile's My Account app after it was updated, and spread to the notification bar.
Since users can't opt out of the notifications or even uninstall the My Account app on models running stock OS, all that is left is to complain. Most feel that the notification bar is for personal information and that ads just do not belong on it. And there also is the waste of battery power to consider. It might not seem like much energy is being wasted, but as many Android users know,
every bit of battery life adds up
.
If you're a T-Mobile customer using an Android smartphone, have you received any ads on your notification bar? Let us know by dropping a comment in the box below!
source: T-Mobile (
1
), (
2
) via
TmoNews