Acer's strategy regarding smartwatches and wearables: get the product out and see how it goes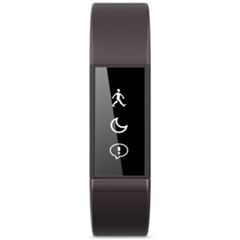 Wearables are still in their infancy, but it looks like they're going to have an increasingly important role in the tech industry from now on. That's why most major companies that are manufacturing smartphones and tablets have also made (or will also make) wearables. Among them, Acer announced its first smart wearable device at Computex (the
Liquid Leap
), alongside
a whole bunch of other Android products
. However, Acer doesn't really know what to expect from the wearable and smartwatch market.
Talking to Engadget, Acer CEO Jason Chen admitted that it's not clear (for the company) what consumers are looking for in a smartwatch, and neither how the Liquid Leap will be differentiated from other similar devices. "We believe over time the market will prove itself. What we have to do is get the product out and see how it goes," reportedly declared Chen. So Acer is just testing the waters. According to Jason Chen, the Leap won't be the company's last wearable device anyway.
For the beginning, the Liquid Leap will only work with Acer's
Liquid Jade
smartphone, but the company plans to launch an accompanying iOS app for it (which would make it compatible with iPhones). The Leap kind of resembles
Samsung's Gear Fit
, though its 1-inch touchscreen display isn't curved. It acts as a fitness tracking device, while also displaying call and SMS notifications. Acer wants to launch the Liquid Leap in the third quarter of the year, for a price that hasn't been announced. As you can see, the device will be offered in several lively colors (besides the common black and white).
source:
Engadget