Acer Liquid S2 is a 5.96-inch phablet powered by Snapdragon 800, 2GB of RAM and... Android Key Lime Pie?
10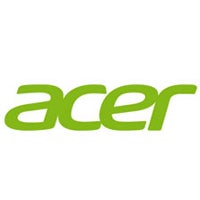 Everyone seems to be gearing forthe holiday season, and Taiwanese Acer is no exception. The company'sflagship, the LiquidS1, announced during Computex in June is barely out of the doorand we're already catching a whiff of leaks talking up its successor.
The source of this somewhatsurprising news is an allegedly official Acer roadmap, which, amongothers, gives us a peek at the Liquid S2, codenamed Hemingway. Ifwe're to trust said roadmap, we should be hearing about Acer's newphablet fairly soon, perhaps in time to launch an offensive on theNote III. From the information we already have on Samsung's new toy,it would take one seriously solid phablet to even hope to disturbSammy's incumbent position. On that account, from the looks of it,folks, the Acer Liquid S2 may just prove a worthy rival.
Put more explicitly, Acer's newphablet is set to come packing some bleeding edge hardware:
a 5.98-inch 1080p IPS display

an unnamed 2.3GHz quad-core processor which we assume is the Snapdragon 800 (keep in mind that the Liquid S1 made use of a MediaTek SoC)

2GB of RAM and 16GB of internal storage

NFC and LTE support

the roadmap lists "K OS", possibly referring to Android 5.0 or Key Lime Pie

a premium price tag of about $790
All of thissounds plausible, with the exception of the Android 5.0 part.Considering the launch date is set for the end of the third quarter,we find it hard to believe that Acer's phablet will come runningAndroid 5.0 out of the box. This seems especially true given thatAndroid juggernaut Samsung and its Note III phablet has beenconfirmed, and reconfirmed to run Android 4.3.
As always,take this with a pinch of salt, and stay tuned for more coverage.
source:ComputerBase via Techkiddy