Acer Iconia Tab 7 hands-on
4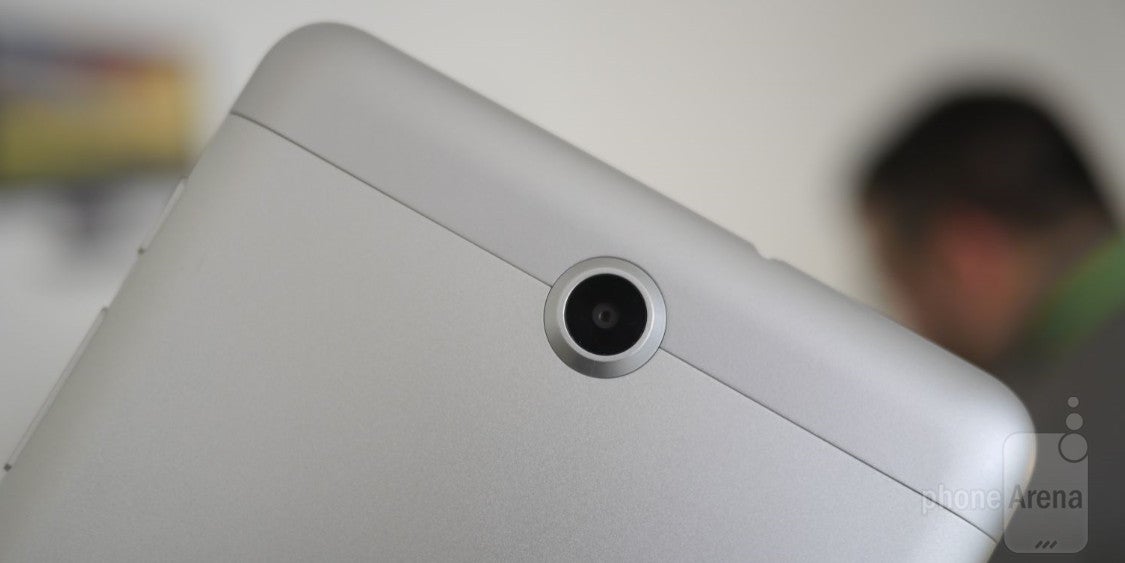 It's not often we see or hear about premium 7-inch Android tablets from Acer, but at their press event in New York City recently, they introduced a model that's gunning to be that combinational device. At the heart of the Acer Iconia Tab 7 is all of the usefulness and features of a 7-inch tablet, but it's been given cellular connectivity on top of it – becoming a bridge mobile device for those looking to combine a smartphone and tablet. The question that remains is if can do enough to sway consumer interest towards it?
Design
Back during MWC 2014, we were astounded by the subtle premium change we saw sprinkled to the
Acer Iconia A1
, so it's safe to say the feelings are mutual here again as we feast on the Acer Iconia Tab 7. Without question, the premium element attached to this 7-incher is something we appreciate greatly, but it's easy to make comparisons with another premium tablet (think iPad mini). Available in a single anodized silver colored body, there's no arguing about how we're digging the premium look, but its hollow construction makes us a little hesitant to say it's a solid thing in the hand.
Display
Regrettably, the 7-inch IPS display on the Acer Iconia Tab 7 is rather underwhelming, seeing that it's sporting a resolution of 1280 x 800 pixels. Taking into account that more premium nature of the tablet's design, we were hoping to see something higher in this category – more so when it's flaunting the same resolution as the even lower-end
Acer Iconia One 7
tablet. Sure, the resolution suffices for surfing the web, but we were hoping for something far sharper, especially with its more premium status. Luckily, it's pretty bright and doesn't distort a whole lot at wide angles.
Interface
Diving into the software, the Acer Iconia Tab 7 is running a mostly stock Android 4.4 KitKat experience. Well, there are a few Acer widgets littered on the homescreen, but for the most part, the customizations are fairly light. Aiming to reach a wider audience, there are several modes to choose from that caters to the particular person it's targeting. To be more exact, there's a basic mode that presents us access to a few things from the homescreen – while the senior mode gives us giant sized icons to make it easy to navigate. Did we mention that this is armed with a cellular radio, which means it can make phone calls? It's a useful feature that eliminates the need to own two separate devices.
Processor and memory
Under the hood, the tablet gets its power punch from its quad-core 1.3GHz Media Tek MT8382 processor with 1GB of RAM. During our short time playing around with the tablet, it's able to maintain a steady responsive rate with most basic tasks. We're just crossing our fingers that it can handle more processor intensive ones without having a diminished performance.
Stuffed with either 8GB or 16GB of internal storage, the Acer Iconia Tab 7 discretely tucks away a microSD card slot to provide us with additional capacity in the event we use up all of its internal one.
Camera
Around the rear, a 5-megapixel camera protrudes slightly away from the surface. Even though we're unable to snap a sample during our hands-on time, we're seriously hoping it delivers decent photos and videos, considering that owning this device means it's going to be your daily driver on the road. Of course, there's a 0.3-megapixel front-facing camera on this one too.
Conclusion
As it currently stands, the Acer Iconia Tab 7 is expected to launch in markets such as Europe, the Middle East, and Africa starting in mid-May. Price wise, this one is sure to pique the interest of people thanks to its €149 cost, which equates to $206 if you're looking to import. Unfortunately, there's no word regarding a launch in the US, so if you're looking to grab this one, you're going to need to look abroad. Seeing that this is a bridge device, one that has all of the features of an Android tablet splashed with phone functionality, this one is sure to give certain people that 2-in-1 punch – eliminating the need to own two devices.