Abracadabra: How to make iOS 9 default apps disappear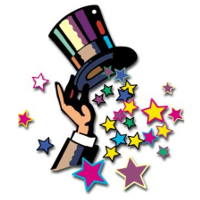 Currently, there is no official way to remove default apps on iOS 9. But ironically, there is a glitch with the platform in iOS 9.1 and 9.2 that will allow users to temporarily get rid of unwanted default apps. The video embedded below shows the process. You take all of the apps that you don't want, and put them into a single folder. Once you've done that, get your magic wand ready.
Grab the first app in the folder that you want to get rid off. Slide it as far right inside the folder as possible. With your finger still on the app, tap the home button and the app should magically vanish. Apple CEO Tim Cook said last September that the company is working on a way to allow iOS users to remove some of these apps. Not all of them can be eliminated, even temporarily, since some of them are important to the workings of iOS.
The apps aren't really disappearing permanently. They will remain off the grid, so to speak, when the phone wakes up after a restful sleep. But if you reboot the device, the apps will then reappear. But you can repeat the process again.
If you're looking to get rid of some unwanted default apps on your iOS device, simply click on the video below and follow what you see on the clip.
source:
videosdebarraquito
via
AppleInsider