AT&T's handset lineup is shrinking as the carrier turns to selling services
10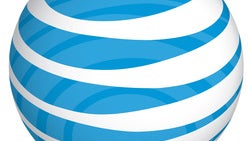 According to a report from Bay Street Research, AT&T has drastically reduced the number of handsets that it is offering to its subscribers. In 2015, the nation's second largest carrier had 42 Android powered handsets in its lineup. That has been cut in half. BayStreet Research's Cliff Maldonado says that AT&T's new strategy is based on the concept that consumers will buy either an Apple iPhone, or a Samsung Galaxy handset.
Madonado points out that Verizon added the Google Pixel series, and three different Moto Z models. He also notes that alone among the big four, AT&T hasn't concerned itself with "BOGOs, bundles and discounts." Apparently, the wireless operator no longer feels that by offering a wide range of phones, it will attract traffic into its stores. It also hasn't had good luck with exclusives after the one it had on the iPhone came to an end. AT&T did not fare terribly well as the only stateside carrier to sell the
Microsoft Lumia 950
and the
Amazon Fire Phone
.
"We're focused on providing consumer and business customers an industry leading portfolio of devices and accessories based on their unique needs. We do this by listening to customers, gauging demand and delivering an outstanding experience through a variety of entertainment options, features, price points and new technologies."-AT&T
AT&T's purchase of DirecTV has allowed it to concentrate on selling services like satellite television content. Its streaming video app DirecTV Now is only $10 to those who purchase an unlimited data plan. And
with an $85.4 billion bid for Time Warner on the table
, the carrier's menu of services to sell could eventually grow. As for smartphone buyers who like a wide choice of devices to pick from, Verizon, T-Mobile and Sprint continue to use handsets, and deals for such handsets, as a magnet to attract consumers.
via
FierceWireless