AT&T reportedly working on a new sponsored data program called Data Perks
5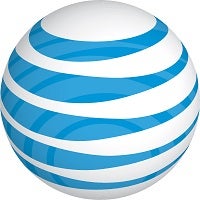 According to a new report from VentureBeat, AT&T is partnering up with Aquto to launch a new sponsored data program called Data Perks. In essence, customers will get free mobile data in return to watching advertisements, downloading apps, or purchasing items from participating advertisers.
Allegedly, AT&T's Data Perks will be available to anyone on the AT&T Mobile Share Value plans. According to VentureBeat, AT&T currently has 50 million customers on these plans.
From the looks of it, Data Perks will be an expansion of the company's AT&T Sponsored Data program. Launched back in 2014, Sponsored Data allows AT&T subscribers to visit advertiser-backed websites or use certain services for free.
Aquto is the company that actually provides the platform that advertisers can use to subsidize mobile data. The money flow is fairly simple at the higher levels: advertisers pay money to Aquto for delivering ads, and Aquto pays AT&T for the mobile data that customers are awarded. Sponsored data is not a new idea, as the concept has already gained traction in China and Europe. According to Strategy Analytics, however, the US might not be the best market for sponsored data plans.
Allegedly, the mobile data bandwidth that AT&T customers will be able to cumulate through Data Perks will never expire, and customers will also be able transfer the data quotes that they've accumulated with Data Perks directly to the account.
The report argues that, so far, no date has been determined for the launch of the new Data Perks sponsored data program.