AT&T will beat smartphone sales record this Holiday quarter
6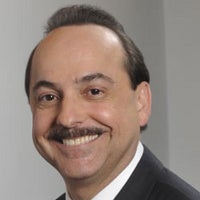 AT&T will break its smartphone sales record and it will do so by a large margin, according to the company chief executive Ralph de la Vega. This Holiday quarter is not over yet, but for the two passed months, the nation's second-largest carrier has already sold more smartphones than it had in the whole previous quarter.
In October and November alone AT&T sold 6.4 million smartphones, and in the whole Q3 2012 its smartphone sales amounted to 6.1 million units.
"Those two months alone would be the second best smartphone sales quarter for AT&T Mobility,"
de la Vega put the figures in context.
It was last year's Holiday quarter when AT&T set its smartphone sales record at the whopping 9.4 million, and December is the strongest month of the quarter.
Most of the smartphones AT&T sells are iPhones, but this Holiday quarter it has not just the iPhone 5, but also Android devices and the Windows Phone 8-based Nokia Lumia 920.
AT&T confirmed strong interest for Apple's iPhone 5, but Android devices like the HTC One X and LG Optimus G are also flying off the shelves, according to de la Vega. When it comes to Windows Phone, the executive gave no exact figures but did say he is
"really excited about what we're seeing from Windows Phone."
The AT&T head also reported the carrier now has nearly 5 million subscribers for its shared data plans, and some 25% of them use 10 GB or more data per month.
When asked about the biggest news for the industry, the $20.1 billion SoftBank acquisition of Sprint, and the T-Mobile/MetroPCS merger, he opined that neither would fundamentally change the market, but Sprint is definitely in a stronger position now.
source:
Fierce Wireless