AT&T updates Galaxy Note 4 and Galaxy Note edge to Android 6.0 Marshmallow
8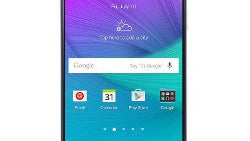 It's been quite the ride for AT&T customers who own the Galaxy Note 4 and the Note edge, as the carrier did not manage to roll out the Android 6.0 Marshmallow until this month.
The partnership between Samsung and AT&T, two companies that aren't known for their willingness to provide faster updates, led to a 1-year wait for Galaxy Note 4 and Note edge users.
But, as the saying goes, better late than never. AT&T has just announced that it has started to push Android 6.0.1 Marshmallow update for both phablets beginning today.
If you plan on upgrading, then you should know that Android 6.0.1 Marshmallow is quite a massive download at 1.3GB size for both devices. According to AT&T, both updates contain the August 1, 2016 security patch.
The carrier also confirmed that aside from the usual Marshmallow improvements and new features, it also added Video Calling, Advanced Messaging, as well as Wi-Fi Calling.
As always, it's recommended to back up your media files to an SD card, a PC, or using an app from the Google Play, prior to upgrading to Android 6.0.1 Marshmallow. Also, make sure that your phone's battery is at least 50% charged before attempting to update to the new OS version.
If you're still unaware of all the improvements you'll get with the new update, make sure to check out our full Android 6.0 Marshmallow review.