AT&T to launch Samsung Focus on November 8th
3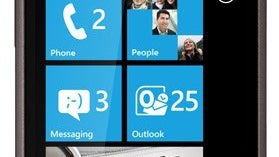 It was just yesterday that several Windows Phone 7 devices were announced for multiple networks around the globe. Now we are starting to hear some launch dates, as the first Windows Phone 7 device for AT&T will be the Samsung Focus, due to launch on November 8th.
This device is the American version of the Samsung Omnia 7 that will land overseas. If you could take the Samsung Captivate on AT&T and throw the newest Windows platform on it, you would essentially have the Samsung Focus. It features the same gorgeous 4-inch Super AMOLED screen, a 5 megapixel camera with 720p video recording capabilities, and a powerful Qualcomm 1 GHz Snapdragon processor.
The Captivate (and the other Galaxy S phones) used Samsung's Hummingbird processor, so it is unclear as to why they opted to go with the Snapdragon chipset. But either way with this phone launching on November 8th, it is only a matter of time until we all get to play with it.
source:
Slash Phone