AT&T to invest $8 billion in wireless, 4G LTE will reach 300 million Americans by end-2014
16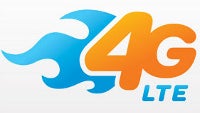 AT&T might be trailing behind Verizon Wireless when it comes to 4G LTE adoption, but it is catching up quick and now have announced plans to have
300 million Americans covered by the ultra-fast LTE
by the end of 2014. This will mean spendings of the whopping $14 billion in the next three years, of which $8 billion for wireless.
Earlier, AT&T had announced plans to have LTE coverage in areas where 250 million users live by the end of 2013.
Verizon in comparison already has 400 active LTE markets, plans to have 260 millions in the United States with 4G coverage by the end of the year.
AT&T, the nation's second largest carrier, has been on a shopping spree for spectrum and now has slightly more than Verizon: 118MHz versus 105MHz. It also has good amount of spectrum in the low frequencies where it is allegedly easier to roll out an LTE network.
This announcement comes just as some of the key growth areas for AT&T like those on a long-term contract slows down.
Interestingly, AT&T expects that after the investments bear fruit, 90% of its revenue will be from this high-growth rather than traditional phones and landlines.
source:
AT&T