AT&T to allow app developers to pay for your data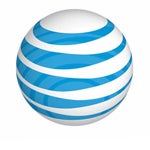 If the Wall Street Journal is to be believed, and there are few more credible sources in the media, then AT&T will soon be unveiling a service that allows for app developers to pay for data used by their apps. In a smartphone market where apps are becoming more graphically complex while most carriers are cracking down on data usage, this would allow the user to use the app as often as they'd like without fear of their data cap. With Verizon offering a data-tracking widget on their Android handsets and Google building a data manager into Android 4.0, this is a very real concern for many users out there. This new model would give app developers an advertising advantage with customers who are worried.
While there are no hard details, the developers would presumably be able to purchase this data at wholesale rates. This means that the price of your app may go up a dollar or two, but that one time fee is insignificant compared to the harsh overages a user can be subject to every month. It will be interesting to see how developers respond to this, as AT&T in many ways is simply shifting the burden from the customer to the developer who often do make large profits. It is an interesting idea and we are eager to see the full details as well as how this plays out in the market.