AT&T thinking about launching its LTE Advanced pipeline in the middle of next year
17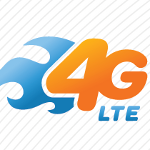 "We haven't given a time frame but we would expect to be in a test mode in 2013. It's getting carrier aggregation from the infrastructure side and then getting it in our network so we can start certifying the devices."-Kris Rinne, AT&T Labs' executive vice president of network technologies
Since AT&T realizes that it will never catch up to Verizon in the LTE rollout race, the nation's second largest carrier has a great idea. By starting to deploy its
LTE Advanced
service in the second half of next year, the carrier could start the count from scratch when it rolls out this new service, which offers faster speeds for its customers, and a new tag line for AT&T commercials. Sure, AT&T can say now that it has 4G in more markets than Verizon, but only because it is allowed to count HSPA+ as 4G.
So how does LTE Advanced work? Glad you asked. It binds together "
non-contiguous spectrum into a single, wider channel
" which allows the carrier to be more efficient in handling data traffic. The plan is for AT&T to start rolling out this network even before it is finished with getting LTE to the front door of every Tom, Dick and Harry in the U.S. In the meantime, AT&T's LTE is in
over 100 markets
covering more than 150 million people. The mobile operator has already met its LTE target for the year which gives it the opportunity to stop and re-think its strategy. The carrier aims on reaching 250 million POPS with its LTE signal by the end of 2013 and 300 million by the end of 2014
AT&T had previously said that its LTE Advanced network would be in use next year
, but has been stingy in providing details The service is considered an upgrade to the current LTE pipeline, bringing improvements in speed and capacity. According to Krisdh Prabhu, CEO and President of AT&T Labs, LTE Advanced provides users with speeds up to
ten times faster
than the current LTE service offers. More than a year ago,
Sprint said that it would be offering LTE Advanced
to its customers in the first half of 2013.
source:
FierceWireless