AT&T talking with Nokia about offering their Windows Phones
15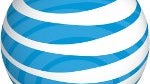 It had been believed that
AT&T and Nokia had been working on a deal
in which the nation's second largest carrier would offer a high-end Windows Phone device from the Finnish manufacturer and it is now known that the two sides are still negotiating.
There is no word yet on what possible devices the two sides are negotiating but it could be the rumored
Nokia Ace
. If so, AT&T would be adding a Windows Phone handset to their lineup that sports a
4.3-inch ClearBlack Super AMOLED display
and is powered by a
1.4GHz processor
. They are working towards a deal that would allow AT&T to offer the device sometime in 2012 which means any Windows Phone handsets from Nokia may launch with the Apollo version of the operating system.
Apollo
would bring support for dual-core processors, HD screens and 4G LTE.
Glenn Lurie
, the head of AT&T's tablet division, is the man responsible for breaking news of the on-going discussions between them and Nokia. He said that
AT&T is working to offer at least one Nokia Windows Phone next year
. Hopefully Nokia won't be limiting their offerings here in the states to one flagship device but surely they will engage in talks with some of the other big time wireless carriers as well in the future.
We do not know for sure how far along talks have progressed. Hopefully once they have an agreement in place we will start to catch wind of what exactly Nokia has planned for the US. Until then just keep checking back for any other news that might break.
source:
Engadget