AT&T still on the prowl to buy assets in Europe, Telefonica, EE, on the list
3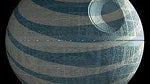 After AT&T failed to gobble up T-Mobile last year,
there was speculation that the carrier was not daunted in its plans to expand
its reach, and started looking eastward to Europe at acquisition opportunities.
While there were no details as to where AT&T was thinking of making a move, it appears that Spain's Telefonica was first on the list. However, an informal inquiry to Spanish authorities revealed that a move there would not be welcome.
The second largest carrier in the US was ready to take as much as a 29.9% stake in Telefonica, the world's sixth largest carrier. Since it was met with a cool reception in Spain however, AT&T may be looking at buying one of Telefonica's assets like O2 in the UK. EE in the UK, a venture between France Telecom and Deutsche Telekom, is also reportedly on AT&T's mind.
The wireless market in Europe is saturated and the overall economy has not been performing that well. That is some of the appeal to AT&T, buy into the market while things are depressed, then capitalize as the market improves. What AT&T would ultimately gain even in an improving economy remains to be seen. Telefonica's growth assets are in emerging markets so that would explain AT&T's interest.
Spain's deflection of AT&T's interest is odd however given Telefonica's cost cutting measures and asset sales of late to keep its balance sheet in check. Properties on the chopping block reportedly include Ireland and Colombia. The main concern in Spain is that the law requires companies that take ownership of 30% or more of a company are then required to make a full takeover proposal. Naturally, Spain is not keen on the possibility of seeing one of its most important companies lose its independence.
Whatever AT&T has planned, it is thought that some type of deal might be announced sometime this year.
source:
Bloomberg