AT&T says Sprint fails to turn over documents under subpoena
23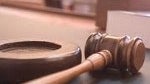 How badly does Sprint want
AT&T's proposed purchase of T-Mobile
to fail? Apparently badly enough to ignore a court-issued subpoena to turn over documents that would be favorable to AT&T, at least according to the latter. Back in August,
the DOJ sued AT&T
in reference to the possible merger and Sprint later joined the festivities on the side of the government. Sprint CEO Dan Hesse has been one of the most outspoken opponents of the deal.
The documents covered under the subpoena issued last month show AT&T's relationships with
Nextel
,
Virgin Mobile
and
Clearwire
through transactions that took place after January 2004. At a hearing, AT&T says that Sprint has not turned over one piece of paper, stating that it is not required to comply with the subpoena. AT&T is asking the judge to force Sprint to hand over the documents.In it's defense, the nation's third largest carrier says that paperwork it handed over earlier should suffice, but AT&T says that this is not the case.
Sprint says the documents requested by AT&T
"go far beyond ordinary, non-party merger case discovery, which focuses on the current competitive landscape, not on the details of every transaction entered into by a competitor in the last eight years
." the carrier has also requested from U.S. District Judge Ellen Segal Huvelle all of the documents that the court has received from AT&T. The latter is trying to purchase T-Mobile for $39 billion.
source:
BusinessWeek