AT&T reports 26% increase in earnings thanks to the iPhone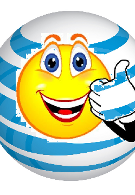 AT&T, led by a record
3.2
million iPhone activations in the second quarter, reported a 26% increase in earnings over the prior year's figures. The carrier earned $4 billion dollars for the three months compared with $3.2 billion that was added to the vault last year. Of the 3.2 million people activating Apple's touchscreen device on the network, 27% were new customers for AT&T. The tech giant was also buoyed by the huge number of iPhone 4 units pre-ordered. That figure was 10 times the number that had pre-ordered the iPhone 3GS last year and helped the results for this year's second quarter.
AT&T's churn rate was a record low 1.29 from 1.48 last year. The bottom line for the period showed that AT&T added 1.6 million wireless customers for the quarter, which brings the total number of wireless customers to 90.1 million, up 13% year-over-year. That figure puts the carrier second in the U.S. to Verizon Wireless based on the number of subscribers. AT&T Wireless CEO Randall Stephenson said, "We delivered another strong quarter, with improved revenue trends, double-digit earnings growth and solid cash flow." He added, "These results add to our confidence going into the second half of the year." Revenue rose only .6% to $30.8 billion for the period.
The results allowed AT&T to raise its forecast for the year. The company now expects earnings to surpass the total from 2008 while previously the expectations were for AT&T to match the earnings total from that year.
source:
CNET