AT&T promises its acquisition of T-Mobile will bring 5,000 US jobs back
12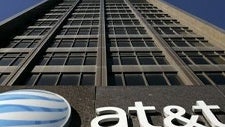 Amidst growing concerns about disturbingly high US unemployment rates, AT&T's planned acquisition of the nation's fourth-largest carrier T-Mobile will
bring 5,000 jobs back
. AT&T promised that call center jobs which are currently outsourced will be brought back to the country if the regulatory commissions evaluating the deal approve it. The new employees will be allowed to join the unionized workforce of the new supercarrier, which along with Verizon is expected to capture some 80% of the market.
AT&T also pledged that the move
won't result in job losses
for those on a payroll at both T-Mobile and AT&T when the deal closes. US call centers at the two carriers combined now house 25,000 employees.
At the same time, third-largest carrier Sprint headed the counter-argument saying that the deal will make the threat of a mobile
monopoly
real and customers will end up paying more for service. AT&T's reasoning behind the $39 billion acquisition is the move to wider 4G coverage, which after the deal could reach a big part of rural America.