AT&T plans to add LTE voice calling by 2013
4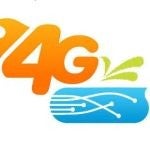 We recently told you that Verizon had successfully tested their LTE voice-calling, otherwise known as
VoLTE
. Expected in late 2012, VoLTE would allow for higher-quality voice calls through their expanding 4G network. Now,
AT&T
reports that they will have their own LTE calling available by 2013.
According to AT&T's Chief Technology Officer, John Donovan, their LTE voice calling is nearly ready. Apparently, the timing will depend on "the readiness of industry standards for the emerging technology."
Donovan suggests that, while waiting for formal LTE calling, customers should make use of the
LTE data network
for app-based calls. In addition to third-party apps like GoogleVoice, Donovan says that "You'll see some solutions from AT&T" as well.
John Donovan went on to say that "voice services" would come to mean much more than simple voice calls. He said that voice calls, point-to-point
video calls
, and multi-person video conferencing will all converge on their impending LTE service.
Donovan lauded the progress of AT&T's voice networks: "We have the most ambitious program in the world in voice...in both timing and scale." He emphasized that a quick transition to newer technologies is essential to winning consumer loyalty and respect.
On another note, Donovan commented on the increasingly data-hungry applications of today's mobile users: "A wireless network is a shared resource just like water and land...It's in everyone's best interest to manage supply and demand." To that end, AT&T has begun to monitor the data-use of popular applications, and provide their developers with advice on how to make the apps more efficient.
source:
Forbes