AT&T to acquire Mexico's third largest carrier, Iusacell
20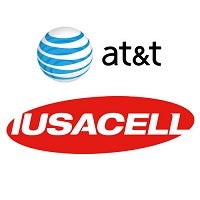 America's second largest carrier is making moves south of the border, as it announced Friday that it would acquire Iusacell, Mexico's third largest wireless provider.
Iusacell's 8.6 million customers, radio spectrum, retail operations, and other hard assets, will come under the fold of AT&T's operations for $2.5 billion. The deal is contingent on Grupo Salinas, who currently owns 50% of Iusacell, to buy the portion it does not own from Televisa.
While Iusacell is a distant third behind Movistar (owned by Telefonia) and Telcel (owned by America Movil), its network still covers 70% of Mexico's population, and AT&T intends to expand that footprint to "cover millions of additional consumers and businesses in Mexico." AT&T also made point of stating that this investment is a direct result of reforms enacted by the Mexican government to attract more foreign investment.
AT&T CEO Randall Stephenson noted that this acquisition of Iusacell "gives us a unique opportunity to create the first-ever North American Mobile Service area covering over 400 million consumers and businesses in Mexico and the United States. It won't matter which country you're in or which country you're calling – it will all be one network, one customer experience."
Iusacell's network is compatible with AT&T's as well, operating on the same incumbent 800MHz spectrum bands in southern Mexico, and 1900MHz PCS bands across the whole network. With that operability, AT&T plans on enabling a common service area which will benefit consumers and businesses alike, since Mexico is also the United States' third largest trading partner.
Following regulatory approvals by Mexico's regulators, AT&T anticipates the deal will close in the first quarter of 2015, which is very fast as far as mergers and acquisitions go.
source:
AT&T