For the first time since 2013, AT&T has the fastest 4G LTE network in the states
9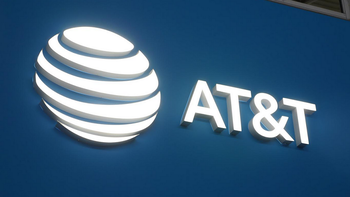 PCMag takes its phones on an annual drive test
throughout the country measuring dataspeed and other metrics for the four major U.S. carriers. This year's test took the publication's staff through 30 cities throughout 25 states. And for the first time since 2013, AT&T proved to have the fastest 4G LTE network in the U.S. AT&T led the way with an average download speed of 69.5Mbps, peaking at 343.4Mbps. Sprint had the next highest average at 64.7Mbps. Verizon and T-Mobile's average scores were 59.4Mbps and 52.5Mbps respectively. Yet, a number of different factors are used by PCMag to compute its final scores. That is why AT&T's top score of 97 was followed by a score of 94 for Verizon, 91 for T-Mobile and 82 for Sprint.
Some of that ranking is due to Sprint's poor upload speeds, which is part of the mobile experience after all. Sprint's average 4G LTE upload speed of 5.6Mbps was a fraction of T-Mobile's leading 22Mbps. Another interesting stat is the percentage of times that a carrier provided a download speed greater than 5Mbps. AT&T and Verizon led the way scoring 95% and 94% respectively. Only 72% of the uploads on Sprint were over 2Mbps, well below the 95% achieved by AT&T and the 92% tallied by Verizon and T-Mobile. When it comes to reliability, AT&T scored 98% followed by Verizon's 97%, T-Mobile's 96%, and Sprint's 95%.
While AT&T was named the fastest national carrier, it also won that honor in the Northeast, North Central, Northwest, and the Southwest. Verizon had the top score in the South Central region while T-Mobile took the crown in the Southeast. AT&T's scores were helped by its fast 5G Evolution network. The carrier was criticized
for putting a "5G E" icon on the status bar of compatible phones
connected to what is actually an LTE-Advanced network. The complaint here is that consumers who don't follow the mobile industry might think that they are connected to a 5G network when in reality they are not.
PCMag says that this will be its last 4G LTE only test. Next year, 5G speeds will be included even though the publication says that by the end of next year, only 14 million Americans will be using 5G.