AT&T introduces Mobile Share Advantage; new plan debuts August 21st and eliminates overages
10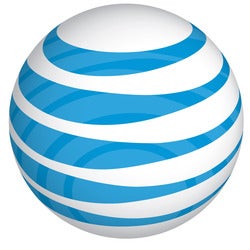 AT&T announced today that it is introducing its new Mobile Share Advantage plan starting this coming Sunday, August 21st. As a result, customers currently using Mobile Share Value will see the price of data per MB decline, while overages are eliminated. To accomplish the latter, customers who exceed their monthly data cap are first allowed to use any Rollover Data that went unused during the previous month. Once that data is used up, subscribers are then throttled with their internet download speeds reduced to a sluggish 128kbps for the rest of the billing cycle.
The new Mobile Share Advantage plan includes many of the features found in the Mobile Share Value plan. That includes unlimited talk and text, Rollover Data, sharable data, multiple international perks and mobile hotspot capability. Access charges for smartphones and messaging phones not on an annual contract is reduced to $20 a month ($15 a month for business accounts). However, the access charge for phones purchased under a 2-year contract will remain $40 a month.
As an example, AT&T says to imagine that you currently have two lines on a current Mobile Share Value 5GB plan for $100 per month. With the new Mobile Share Advantage rates, you can get 6GB of data to share, one additional GB, for the same exact monthly price (including the access charges). In addition, overages are gone. And if you need more data, for just $10 additional per month, you can share 10GB of the sweet stuff instead of 6GB. The most popular Mobile Share Value tier, 15GB of data, currently is priced at $100 a month, plus the access charge for each device. With Mobile Share Advantage, customers can change to 16GB of data for $90 a month plus access charges.
Check out the new rates for tiers offering up to 30GB of data in the chart embedded below. Individuals can go as high as 100GB of data using the Mobile Share Advantage plan while Mobile Share Advantage for Business can give companies as much as 200GB of data covering as much as 25 lines. If you are already a Mobile Share Value subscriber, you do not have to switch to the new plan.
We suggest that if you are interested in the new rates, you check out ATT.com or call your local AT&T store.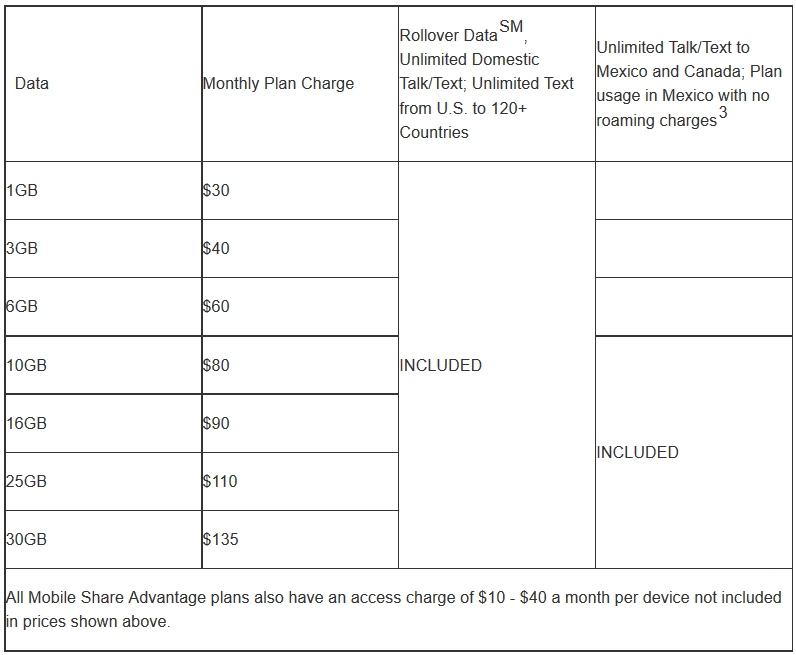 AT&T's Mobile Share Advantage eliminates overages
source: AT&T