AT&T grounds its in-flight Wi-Fi plans
1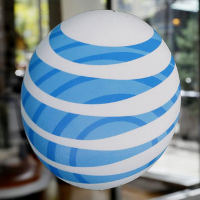 AT&T was ready to
bring a huge leap to Wi-Fi connectivity on airplanes
. The mobile operator had it all worked out. A ground-to-air signal would be transmitted to the plane using LTE spectrum already owned by the carrier, sent from AT&T owned cell towers. The idea was for AT&T to take the leading in-flight Wi-Fi provider title away from Gogo. While the latter also uses a ground-to-air signal, it has only 160 towers throughout North America, leading to extremely slow service.
But AT&T decided to go in a different decision. In a statement released on Monday, the nation's second largest carrier stated that
its just announced purchase of Mexican carrier Iusacell
, has led the company to put the kibosh on its plans to offer in-flight Wi-Fi service. AT&T announced the transaction on Saturday, and the acquisition is costing AT&T $2.5 billion.
"Last week we announced our intent to acquire Iusacell, a wireless company in Mexico. At the same time, and after a thorough review of our investment portfolio, the company decided to no longer pursue entry into the in-flight connectivity industry. We are focusing our capital on transformative investments, such as our Iusacell and DIRECTV deals."-AT&T
Gogo, which escaped a close call, said that the next generation of in-flight Wi-Fi it is currently working on, will raise the data speed of the service from the current 10Mbps to 70Mbps, and will eventually hit a rate of 100Mbps.
source:
PCWorld