AT&T eliminates per minute billing plans for talk
11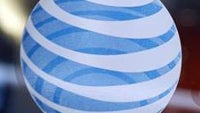 A published report late last week said that as expected, AT&T has eliminated per minute billing for new customers. Those signing up as a new AT&T customer will have to sign up for a plan with
unlimited talk and unlimited text
with one exception. This aligns the nation's second largest carrier with the other three majors, Verizon, Sprint and T-Mobile. To show you how far we've come, a Wall Street Journal story from 1984 notes how cell service was available in only 21 metro markets. U.S West was charging $200 monthly (equivalent to $450 in 2013 dollars) for 300 minutes of calling, but not including long distance.
We said that AT&T customers have an exception to the unlimited talk and text and that is a plan that offers 450 minutes of talk for $40 a month, but charges extra for text and data. The carriers are merely giving the public what it wants as demand for data is sky high. But at the same time, consumers are being squeezed out of grandfathered plans. For example, T-Mobile is trying to force its customers with legacy voice plans into newer plans with unlimited voice service.
Part of the reason to get consumers off per minute billing plans has to do with freeing up the old, outdated dedicated voice lines used for older legacy plans. With the advent of voice over LTE, carriers will be able to use the same pipelines that carry data, to carry voice. Once those old outdated pipes are no longer needed, they can be revamped and used to carry more data
We gave you a
heads up about AT&T's actions
about two weeks ago, and the end to tiered voice plans took effect on Friday.
source:
WSJ