AT&T adds new features to its Smart Limits for Wireless program
6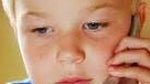 Many young children have been given their own cellphone by their parents. But it is a double-edged sword. On one hand, the phone allows a parent to keep in constant contact with a child and allows the child to call in case of an emergency. On the other hand, walking around with a phone-especially a model with access to the internet and email, can leave your kid open to receiving certain inappropriate messages via talk, text, email or through the web.
AT&T has improved and added new features to its Smart Limits for Wireless product that gives parents control over certain functions. The carrier has doubled the amount of phone numbers that parents can block. Now, a parent can prevent his kid from calling or texting to 30 specific phone numbers. Worried about the apps that your children might download either because of content or cost? AT&T will allow you to prevent your kid from downloading apps on his/her phone by putting a dollar limit on downloads that can be purchased.
If your cellphone bill has been higher than normal, it could be from calls that your young ones are making to 411. Smart Limits for Wireless will now allow you to block 411 access to your kids. And if you're worried that all your son or daughter wants to do is lie around the house texting all day, the program allows you to set a certain time of day when texting will be disabled on your child's handset. Or, you can restrict the number of texts and IM's sent and received each billing cycle to a specific number. If your concern revolves around inappropriate web sites, you can block certain web pages with content filters and web usage can be controlled by putting a specific amount on how much data your kid can access in one billing cycle.
The AT&T Smart Limits for Wireless is $4.99 per month and does have some restrictions. The service will not block any data while the user is on Wi-Fi (don't tell
that
to the young ones), nor will it work with PTT, BlackBerry email or BlackBerry connect.
source:
AT&T
via
PhoneScoop

AT&T has added new features and improved others for its Smart Limits for Wireless service
Recommended Stories