AT&T adds 61 cents to its monthly wireless bills
28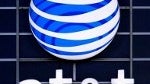 Little change sure adds up. AT&T is adding a
61 cent charge
to its monthly wireless invoices for all of its subscribers on contract. The charge is being listed as an "administrative fee" and started on the first of this month. The move will add half a billion dollars to the revenue of the nation's second largest carrier, which collectively means that its customers will have half a billion less to spend. These fees are called "below-the-line" fees because they are usually found near the bottom of the monthly bill.
Many consumer agencies are opposed to these charges. According to Derek Turner, research director at Free Press, "
Below-the-line fees are nothing more than a way for carriers to stealthily increase their prices. AT&T's administrative fees are no different than the hundreds of other components that go into the cost of doing business
," he said. An AT&T spokesman noted that the company gave its customers 30 days advance notice and said that the fee covers "
certain expenses, such as interconnection and cell-site rents and maintenance
." In addition, AT&T charges an additional "regulatory cost recovery charge" which averages 50 cents per line and covers the cost of complying with government regulations.
Other carriers also add these charges to their bill. Verizon Wireless charges 90 cents a month for administrative fees which is actually a drop of 10% from last year's charge. It also adds a 16 cents administrative charge. For more than five years, Sprint has charged a per-line monthly administrative fee of $1.50 and a regulatory recovery fee of 40 cents. While T-Mobile doesn't charge an administrative fee, it does charge a regulatory programs fee of $1.61 per line.
AT&T's administrative fee charge will help the company's top line growth by adding .30% to what is expected to be a gain of
1.5% in revenue
growth
for 2013 according to Citigroup analyst Michael Rollins.
source:
WSJ