AT&T Innovation Showcase highlights some projects in development over at AT&T Labs Research
6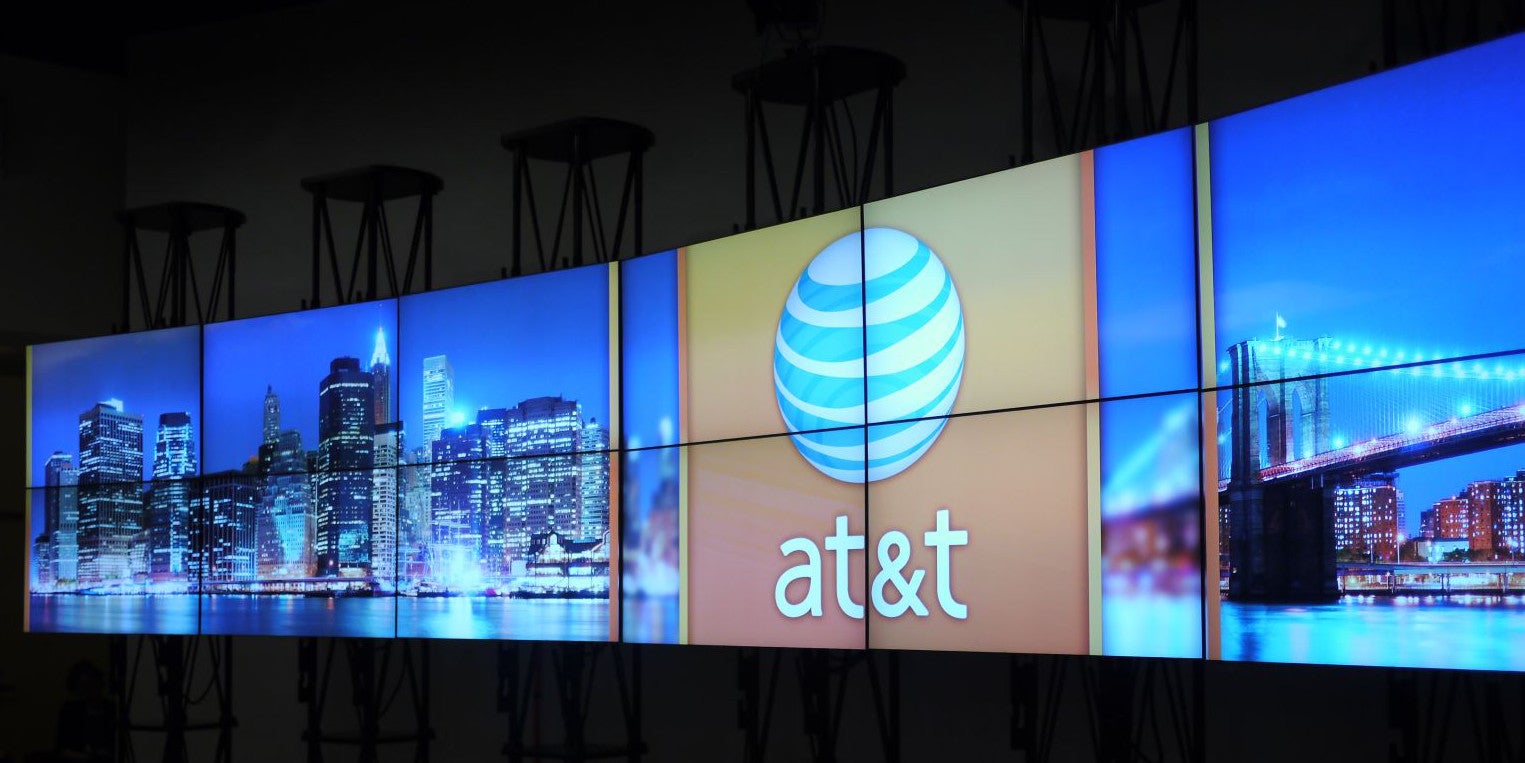 April 4, 2013 will surely go down in the mobile history books as
Facebook's big day
, but quietly over in the Big Apple, AT&T invited us to check out some of the cool projects that are currently in development from its
AT&T Labs Research division
. Looking at the wealth of apps that are now available to consumers, we kind of forget about some of their humbling beginnings – like where they first started from, to where they're at now. In fact, all apps start out small from the onset, and as time and commitment are put in, they're obviously enhanced to deliver a fine level experience that's seamless, yet comprehensive.
Checking out the various exhibitors on hand, all of which are somehow associated with AT&T Labs Research, we found quite a few interesting apps and services that are currently being developed – and of course, they're mobile related in some way. In fact, some of them are currently available for download, and depending on what it is, they're available on multiple platforms as well. Without anymore wait, here's a quick overview of some of the cool stuff we checked out over at the
AT&T Innovation Showcase
.
AT&T Translator
Leveraging the power of the cloud-based AT&T Watson speech engine, AT&T has created near real-time language translation capabilities for AT&T Connect Web Conferencing service. Using the AT&T Watson speech recognition, natural-language processing and text-to-speech capabilities, AT&T Translator takes the spoken or written language, translates, it, and then provides the information in the selected language as chosen by the user.
Eco Space Mobile
Eco Space Mobile is intended to deliver a personalized green plan to consumers based upon their preferences. After an initial survey upon download of the app, users can track their carbon-footprint and map their location to the nearest recycling centers, environmentally-friendly products and set personal goals to become more accountable in their green decisions.
SafeCell Enterprise
SafeCell, a project being developed at the AT&T Foundry in Israel, offers a carrier-agnostic application that can track and enforce policy on personal and corporate owned mobile devices carried by commercial drivers. AT&T is testing the integration of SafeCell into its Enterprise LBS (Location Based Services) and transport services in order to provide holistic fleet and mobile management solution. SafeCell is a software update that can be implemented on existing AT&T hardware installed in the cabs of corporate vehicles, and also shows up as an app on the mobile devices of commercial drivers.
Visual Search
Visual Search is a powerful app that allows users to find products, consumer photos and audio tracks, using a locally captured audio or photo sample. It satisfies the "in-the-moment" need for information and content with accuracy and low latency. For example, if you see a painting that you're curious about, you can simply take a photo of it – the app will search for it in its database and tell you the name and artist. And it's not limited to web searches, researchers are working to include this technology in cloud offerings so you can search your own multimedia.
Virtual Companion
Realizing the usefulness of a proactive lifestyle monitor, AT&T Labs researchers have prototyped Virtual Companion, a personal assistant that anticipates users' needs. Instead of requesting information from your phone and getting a reactive response, Virtual Companion is able to provide suggestions to improve your life in many different dimensions like well-being, work, productivity, social and more.
U-verse East Remote App
Imagine having your own customizable TV remote that listens and responds to your commands, allows you to add favorite functions and even recognizes gestures. Through AT&T's U-verse Easy Remote app this is possible. It features more than 50 powerful and user-friendly features, like customizable screen displays and gesture commands, to help users quickly navigate to their favorite channel. Powered by AT&T Watson speech recognition technology though the AT&T Speech API, the app not only recognizes voice input, but also will learn and adapt to individual speaker tendencies.
StoreEbook Reader
Interacting with our devices through speech has become a common and useful method. However, the way our devices talk to us is often unexpressive and to some extent, unnatural, which can make the intent behind sentences hard to understand. AT&T Labs researchers have approached this problem from a unique angle; they've developed an innovative text-to-speech app called StoreEbook that reads children's stories expressively in character-appropriate voices.
Good Times
Good Times uses Necomimi Cat Ears – a headset that records brainwaves – and AT&T's Call Management and M2M APIs to process brainwaves and automatically route calls based on the specific mental state. The technology is designed to redirect phone calls when users are mentally busy. Callers who have been redirected will receive the following automated response to eliminate distractions and interruptions during key periods of focus: "This is not a good time to call, please try again later."