AT&T CEO says he wouldn't be surprised to see data-only plans within the next 2 years
22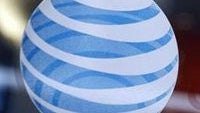 We love our smartphones, right? Especially when they perform some magical things we used to dream about in our sleep. Not only can we order a pizza through our smartphone, but as we've come to expect,
data
has become a central figure that drives our devices to their potential – without it, we're seemingly at a standstill.
Well, it seems that
AT&T CEO Randall Stephenson
is anticipating the inevitable day when we'll see someone offering nothing more than
data-only plans
– as opposed to finding voice attached to it. Since the early days, voice plans have been the central aspect of most wireless plans. However, data is still considered a secondary plan feature attachment to complement the primary voice plan.
In an investor conference this week, Stephenson surmised the idea of a time when carriers will offer only data-only options to its customers. In fact, he said that he'd "
be surprised if, in the next 24 months, we don't see people in the market place with data-only plans.
" Needless to say, it's not an outright confirmation that AT&T will be stepping ahead in that direction, but rather, it's something that the industry will be pondering about over the next couple of years.
Surely, there's a good likelihood that it'll become a reality, as 4G LTE networks have shown their superior speeds over most things out there – including good old wired connections. Nowadays, data is regarded as the primary thing that most consumers think about when choosing a plan, seeing that other forms of communication have been seen to be more favorable than voice calling.
source:
Yahoo
via
Engadget