ASUS pulls support for Windows RT, takes a write down for Q2
4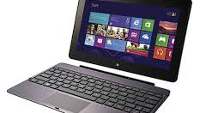 Thanks to poor sales of its Windows RT flavored tablets, ASUS has announced on Friday morning that it is pulling support for the platform. ASUS CEO Jerry Shen clearly made it known that others feel the same way about the OS. "
It's not only our opinion, the industry sentiment is also that Windows RT has not been successful
," said the executive.
ASUS will still go ahead and make Windows 8 devices powered by Intel chips. This includes the
ASUS VivoTab Smart
Windows 8 Pro tablet that can run the same applications that those in an office run on their desktop Windows powered PC. The Windows RT tablets are powered by an ARM based processor and compete against more
traditional tablets
like the Apple iPad. The decision by ASUS to stop offering Windows RT devices should not really come as a surprise considering that ASUS Chairman Jonney Shih said in an interview last week that "t
the result
[of RT devices]
is not very promising
" and said that the company would focus on devices that are powered by Intel chips.
Shen said that ASUS took a write down on its Windows RT inventory in the second quarter, but did not divulge the amount of the write down. Last month,
Microsoft itself took a $900 million hit when it decided to write down its inventory of Microsoft Surface RT tablet
.
source:
WSJ
via
Pocketlint