ARM's next-generation 'Mali-Cetus' display processor is tailor-made for VR
7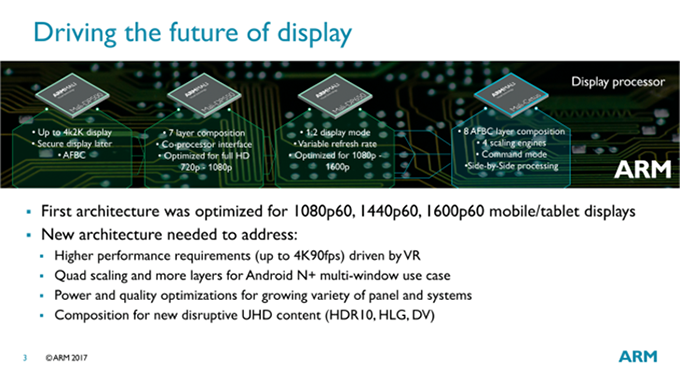 It's a rare occasion for an Android user on the lookout for a new phone to pay much, if any attention to a device's GPU. And that is because, unlike on a laptop or desktop PC, a smartphone's display unit is firmly tied to its chipset – or in other words, a Snapdragon 835 will have pretty much the same raw graphics capabilities, regardless of which device it's put into.
As a consequence, the mobile GPU scene is pretty much devoid of hype – well, most of the time, anyway. Now is an exception to this rule, as ARM recently announced its latest development in the field: 'Mali-Cetus', as is its official (and extremely awkward) name, is the chip designer's latest, completely new mobile GPU architecture, made to replace the currently employed Mali.
Why is this exciting, though? Consider the following: today's mobile display processors do, in fact, serve pretty much all of the everyday consumer's needs, but they are still built on top of a years-old architecture which never had in mind to accommodate such use cases. Mali-Cetus, on the other hand, is made with HDR, VR, and 4K displays in mind. Thus, such uses will be directly supported by the chip's design, which will offer more raw processing capabilities with a smaller power consumption fingerprint.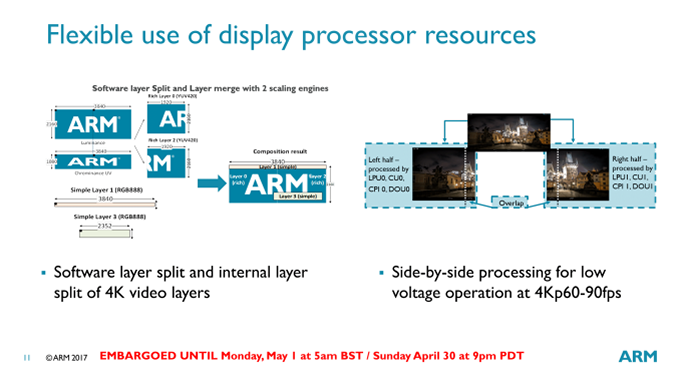 To achieve that, the architecture has a couple of tricks up its sleeve. Firstly, it can composite more display layers – eight, which is up from the previous generation's maximum of seven. In practice, this means that many of Android's features whose usage tends to eat up those very same layers, such as Nougat's split-screen mode, can now be handled much more gracefully by the hardware. Also, in cases of displays with a 4K resolution, the picture can be split into multiple, smaller layers, each of which can be processed concurrently with the others, thus keeping clock speeds low and reducing power consumption.
High-quality VR will be easier to achieve than ever
The latter of these will be good news to VR enthusiasts, as it means that the coveted 4K resolution, which makes a big difference in visual quality, will be both easier to achieve and less battery-draining, hopefully enticing more phone manufacturers to include it in their devices.
Lastly, arguably the biggest difference from the previous generation is the addition of the so-called 'coprocessor interface', which would allow manufacturers to put their own chosen component to differentiate from the competition. While this opens up the possibility of third-party components making their way into the processor, for now ARM offers only one option. This is called the 'Assertive Display block', and is a special-purpose coprocessor intended for use in HDR.
But don't get
overly
excited – since the new architecture has just been announced, it's unlikely it will be available to consumers very soon. While the smartphone industry itself flies at a breakneck pace, the components powering it tend to move quite a bit slower. In fact, ARM hasn't announced anything regarding Mali-Cetus' availability, which relies on manufacturers (think
Qualcomm
,
Samsung
,
Huawei
) actually implementing it into its hardware. So, unfortunately, we wouldn't expect next year's flagships to have a new, superpowered GPU just yet.