ARM's new chips set a new foundation for machine learning on mobile
4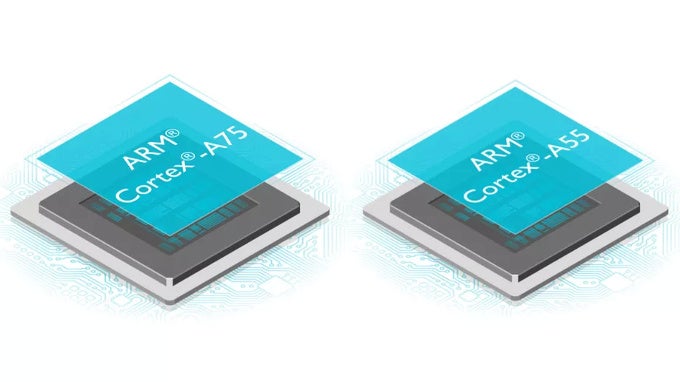 Mobile chip designer ARM has just officially unveiled its next generation of CPU cores: the ARM Cortex A75 and Cortex A55, two cores that could power the best mobile chips in the near future.
The high-performance Cortex A75 chip in particular promises a 20% boost in performance over the Cortex A73 core that is now used in the top mobile chips. It will also deliver a 16% better memory throughput and a total of 34% boost in Geekbench scores. This boost is achieved while sustaining the same performance as the A73. The Cortex A55, on the other hand, achieves another impressive milestone: best power-efficiency in a mid-range chip with the added bonus of the new Mali-G72 graphics chip that also works at a 25% power-efficiency savings compared to its predecessor, the G71.
These are all evolutionary improvements, though, while the more revolutionary aspect of the new chips are a new set of processing components dedicated solely to machine learning and artificial intelligence (AI). With these new chips inside the chip, mobile devices will be able to perform machine-learning tasks without having to rely on a cloud far away and without having to rely on the quality of external bandwidth.
A massive, 50 times improvement in AI performance is coming soon
According to ARM marketing chief John Ronco, there will be a
"50x improvement in AI performance over the next three to five years thanks to better architecture, micro-architecture, and software optimizations."
The new family of chips also is the first to benefit from a new paradigm: Dynamiq CPUs. While previously you have the big.LITTLE match-up, where you could pair up a "big" high-performance chip (usually A7x) and a "LITTLE", more power-efficient chip (usually A5x), with Dynamiq you have much more flexibility in pairing up different cores, even within a single cluster.
Expect the first commercial mobile devices using the new Cortex A75 and Cortex A55 in the first quarter of 2018.