ARM reports strong Q1, 2.6 billion ARM-based chips have been shipped
11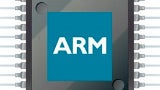 ARM, the company behind something like 99% of the processors powering smartphones and tablets nowadays, has reported a strong first quarter of 2013. Thanks to the still growing smartphone and tablet markets, as well as the company's penetration in other areas such as digital TV and wearable technology, ARM has enjoyed significantly bigger income from royalties compared to the same period last year.
Specifically speaking, ARM's revenue for Q1 2013 comes in at $263.9 million, up from $209.4 million for Q1 2012. Profit before tax was about $136 million (£89.4 million), compared to about $94 million (£61.9 million) year-on-year. The company's operating margin has also gone up year-on-year, from 44.5% to 50.5%.
The higher royalties enjoyed by ARM this quarter came from the 9 new licenses of its Cortex-A, 1 license of ARMv8 and 3 licenses of the v8 big.LITTLE technology. The 3 new Mali GPU licenses also helped ARM achieve higher royalties. Overall, there have been 2.6 billion ARM-based chips shipped during the quarter, which is up the healthy 35% year-on-year. ARM is currently the absolute leader in the industry of low-power chip designs, seeing that almost all manufacturers of mobile CPUs use its technology, including Qualcomm, Nvidia, Samsung and Apple. Probably the only company that isn't licensing ARM's chips is Intel, which is still trying to figure out how to set its foot on the mobile market.
source:
ARM