AIMP is a super-powerful music player for Android that plays exotic file formats
7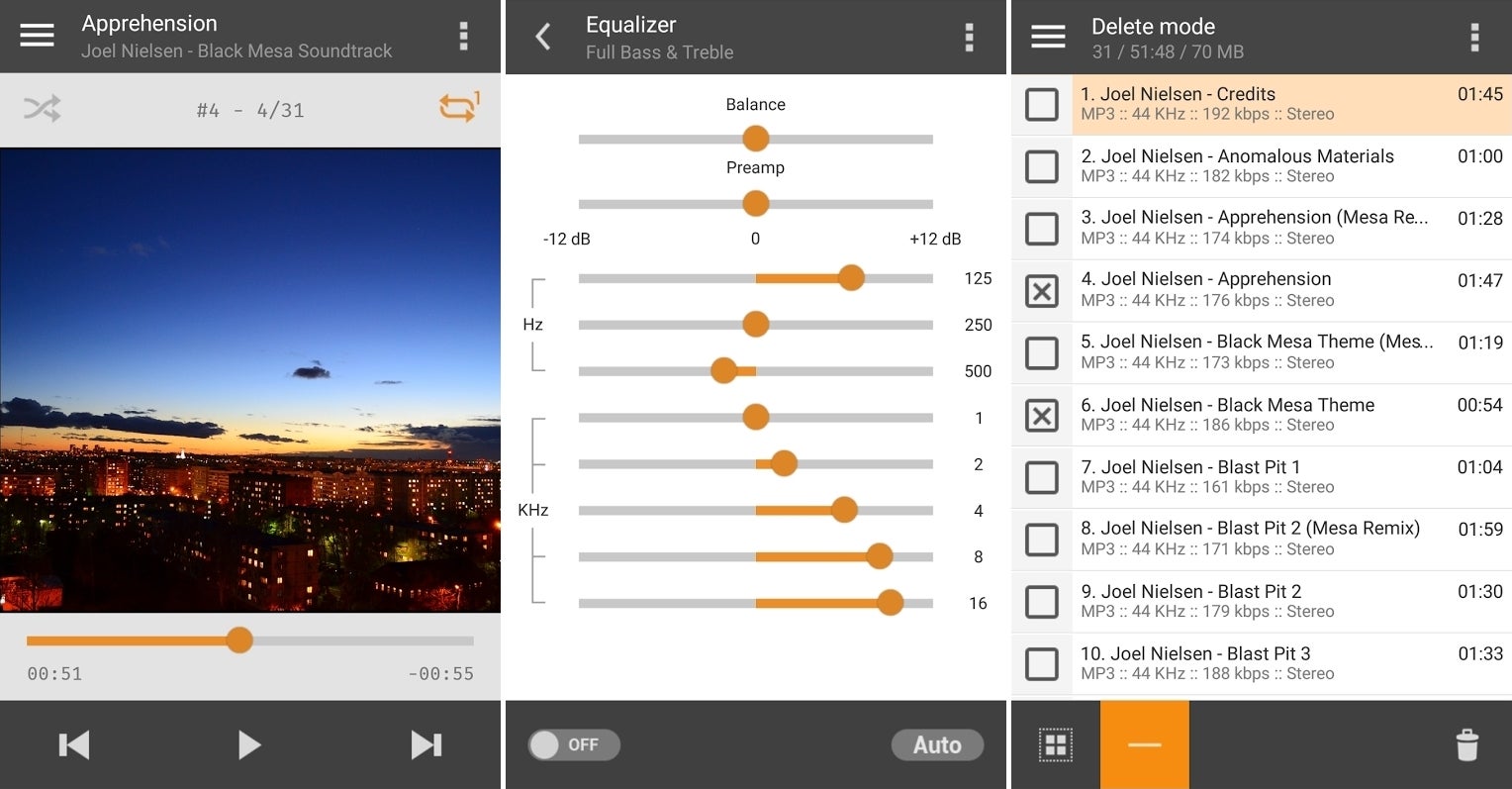 Audio players are dime-a-dozen on Android these days, which doesn't mean you shouldn't be looking around for a new one – be it out of quriosity, variety, boredom, whatever! So check out AIMP for Android, a light mobile version of AIMP audio player for Windows on desktop.
The app has a wide list of supported formats, including exotic or nostalgic ones like
*.umx; *.mod; *.mo3; *.it; *.s3m; *.mtm; *.xm; *.wv; *.opus; *.dsf; *.dff; *.tta
and other musical files you might have not encountered in your ventures. There's also a 10-band equalizer to tune those frequencies to aural perfection.
Shipping with both dark and light interfaces, AIMP supports many basic and even more advanced bits of functionality. There's album art reading from tags and file folders, support for multiple playlists and Internet radio, listening to multi-channel audio files in stereo or downmixing to mono, playback control from the notification area or paired headset, file management (group and sort files manually or by template, search files in filtering mode, delete files), lockscreen integration, and widgets.
AIMP is free and runs on devices with Android 3.2 and up.
ALSO READ