A.I. professor challenges Siri and Google Voice with his own voice search app
12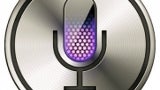 Voice recognition/assistant services like Siri and Google Voice Actions might be considered the cream of the crop right now, but that doesn't mean that there isn't a small start-up somewhere, secretly developing a much smarter technology. Actually, in the case of professor Nick Cassimatis and his start-up SkyPhrase, that new technology not secret at all!
Prof. Cassimatis believes that his voice recognition technology is much better compared to what's currently used by the leading companies, because of the fundamental differences in their approach towards natural language recognition.
"We memorize the dictionary to read the Library of Congress. Siri is trying to memorize the Library of Congress,"
says Cassimatis.
The engine of SkyPhrase, which is currently available as a website, Chrome extension and an iPhone app, is capable of understanding complex queries, which the widely-popular services today might struggle with. For example:
"Emails that Jane sent me during the holidays containing pictures;"
"Tweets about Mars from NASA during the last two days;"
"Flights from New York to Orlando leaving next week and returning in November."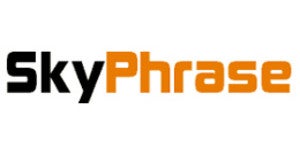 The "trouble" is that SkyPhrase is currently limited to searching Gmail, Twitter and the Orbitz website only. Obviously, Nick and company will have to add at least some more services if they want to compete with more polished products like Siri and Google Voice Actions.
If you'd like to give SkyPhrase a try, you can do so by visiting its
website
or by downloading
SkyPhrase for iOS
for $0.99.
via:
AllThingsD