A third of Americans willing to give up sex for a week rather than their phone
19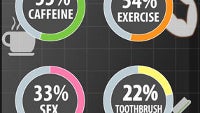 Life's full of pleasures: starting from candy and coffee, and ending up with your personal relationship and sex, all those seem to fade when compared with one little gadget – the omnipresent cell phone. A survey by TeleNav sampled 514 Americans (254 males and 260 females), and arrived at some interesting conclusions.
It wasn't just among smartphone users, but no doubt they were more attached to their devices than those owning feature phones. Actually, 40% of the iPhone users sampled would give up their toothbrush for a week rather than their phone. iPhone users were also brand-loyal when it comes to their personal life with 83% considering fellow iPhone users would be their best romantic match.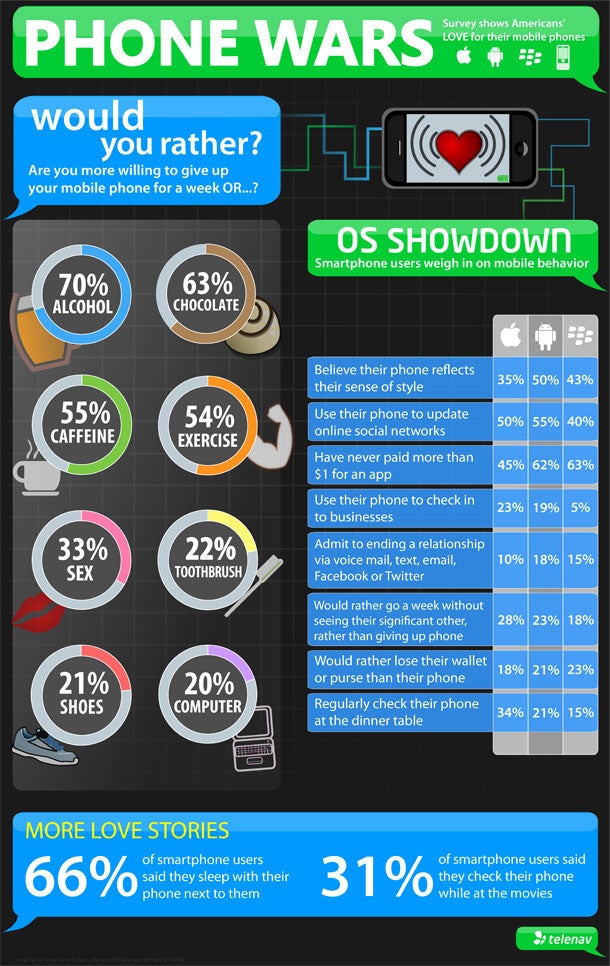 The differences between iOS, Android and BlackBerry were well outlined in the survey with Android and 'Berry users likely to spend less on apps, but also less regularly checking their phones.
But surprisingly a third of all respondents felt more prepared to quit their sex life for a week rather than go phoneless. 70% of those were women, TeleNav clarified, though. Luckily, having a cell phone might mean that you live healthier as if it all boiled down to alcohol or cell phone usage for a week, an overwhelming 70% majority would go without alcohol.
Funny enough, another sacrifice that a fifth of the sampled were willing to do is go shoeless for a week rather than phoneless. Is there something that made/would make you go phoneless for a week? Feel free to share in the comments below.