A new Moto Mod has landed on IndieGoGo and it transforms the Moto Z into a true walkie-talkie
16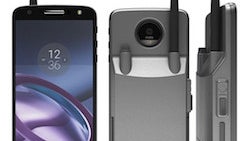 Motorola's Moto Mod system, although not the truly modular smartphone that some are searching for, is still the best consumer implementation of the idea that we've seen yet. We've seen a fair amount of Moto Mods hit the market since the Moto Z's release, and
Motorola's partnership with IndeiGoGo
to get more people kicking out designs and ideas for future Mods has really gotten a lot of creative juices flowing.
We've seen a lot of cool concepts so far, such as
a $45 mod that brings wireless charging and an IR blaster
in a body not much thicker than a Style Shell Moto Mod, and one of the most recent ones to make an appearance on IndieGoGo is currently dubbed as "Linc." The name may not be all that catchy, but its ability to transform any Moto Z-branded handset into a fully-functioning walkie-talkie is insanely cool.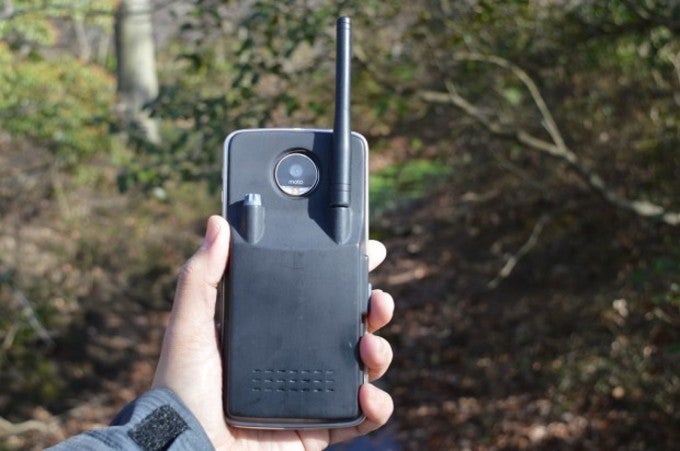 The Linc is compatible with 22 radio channels and has an operating distance of over 4 miles, meaning that you can still communicate with friends and family when you don't have any cell service (assuming that they've also got access to the same frequencies). In addition to the normal walkie-talkie features, the Linc also supports sending and receiving of SMS, allows for location sharing thanks to the built-in GPS, and can tap into two-way radios with different branding by making use of a radio-over-IP gateway.
As if that wasn't enough, the Linc also comes with a 1,500 mAh battery that can last for up to 20 hours while on standby and can send out an SOS signal if you find yourself needing to do so. The Linc is currently being sold on IndieGoGo for a starting price of $99, and while there's always a bit of risk involved whenever backing a project on a crowdfunding site like this, the Linc has already reached 36% of its funding goal with 20 days still remaining in the campaign.