A look at the Moto X color options: where's orange?
18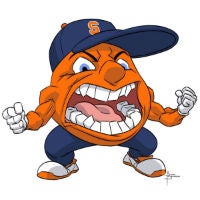 Obviously, one of the big things about the new
Motorola Moto X
is in the customization options. We have known for quite a while now that the Moto X would at least have customization options for different colors, though there aren't
as many color options
as we expected, although with the options to mix and match the front, back, and trim, it does add up nicely. But, really, there aren't as many color options as we would have liked for the back plate.
If you take a look at the color pinwheel for the Moto X, you might notice right away (as we did) that the choices of colors is somewhat odd. The colors available all look quite nice, but
did the Moto X really need to have 3 different variants of white to choose from when there is no option for orange
? That's right, check through all you want, there is no orange.
The eighteen colors available (in the most basic, non-art school terms) are: white (x3), red (x2), pink (x2), purple (x2), foam green, yellow, green (x2), teal, blue (x2), and black (x2). We can understand brown being left out, because there will be options for wood grain, and that will cover the browns. We can even forgive the missing Carolina Blue, because at least there are blue options available. But obviously no one at Motorola ever went to
Syracuse University
, or else there would definitely be orange in there.
What do you guys think about the color options? Are the colors you want represented? What other colors would you like to see?
source: Motorola