A fine selection of Camera apps for Android and iOS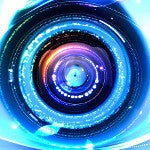 Every once in a while, we're bringing you a fine selection of camera applications, because, you know what? The camera is one of the most used features of phone users! Plus, there's really a lot of cool stuff that developers are producing in this category, so there are always some good offerings to show you.
For this selection, we've tried to choose some apps that aren't among the most popular ones out there, but are still worth a try. After all, everyone knows Instagram and Snapseed, so what's the point in showing you those? Instead, why don't have some fun with these beautiful pieces of software!
A fine selection of Camera apps for Android and iOS