A custom YouTube app that plays vids with the screen off now available
13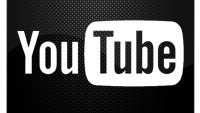 We live in the age where everyone streams their music through YouTube's algorithm-generated playlists on a daily basis. Users have been wishing to be able to listen to the videos with their smartphone's screens off for a while now, though seeing as YouTube gets its revenue from actively showing ads, the company naturally refuses to add such functionality.
Well, XDA modding community member theos0o has created a customized version of the Android YouTube app that gives users that functionality. The developer says that the device used should be 720p/1080p capable and rooted, though other sources report they have managed to run the app on a non-rooted phone. Of course, there is still no such thing as a list of supported devices or known issues.
To install the modded app, one needs to remove the YouTube installed on their devices, then download the custom .apk (link below) and run it. That's it. The app now offers an "Advanced Options" menu, which contains the "Screen off playback" function. If it doesn't work for you – you can uninstall it and get the regular YouTube from the Play Store back.