A couple fixed-wireless providers find themselves in a lurch as Sprint continues WiMAX shutdown
5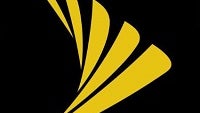 One area where Sprint is prolific with its network is through partnerships it has with companies that resell its capacity. Indeed, many well-known pre-paid brands are either subsidiaries of, reseller partners, or network partners of Sprint, the latter owning part of the spectrum, but Sprint does all the heavy lifting.
Among such partners were companies known as "Educational Broadband Service" providers. Most of these companies operate as non-profits and either provide service for free, or at steep discounts to schools.
Mobile Citizen and Mobile Beacon leased their spectrum to now-defunct Clearwire for a period of 30 years, using the fees they get from Sprint to subsidize services to schools. Such clients had unlimited access and bandwidth via WiMAX, a 4G standard that never really earned wide distribution.
The two companies are now suing Sprint over throttled data as the carrier has been converting all its available WiMAX spectrum to LTE. Where schools are averaging anywhere from 30-300GB of data per month, Sprint is throttling the load after just 6GB, "a lethal blow" to entities like schools.
However, Sprint has made it clear that it was shutting down its WiMAX operations, and points out there are no unlimited data agreements with any customer. Sprint's spokesperson further noted that the two EBS companies "receive significant fees from Sprint for use of their spectrum" and that the carrier provides them "with data capacity on our networks for free, which they resell to customers at rates that they determine at their sole discretion."
Now that the
final shutdown of the WiMAX services
is looming, Mobile Citizen and Mobile Beacon are scrambling to maintain service to their customers. Sprint noted that the two companies have had more than a year to plan a migration to LTE, pointing out that other EBS partners have already made the move without undue drama.
source:
Ars Technica