$99 tablets and $350 convertibles are coming for the holidays, says Intel CEO
9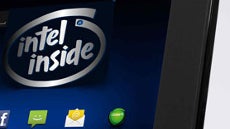 Intel has finally caught up to the mobile processor craze that caught it by surprise a few years ago. It's new low-power Bay Trail chipset can power a tablet for as long as ARM-based ones, and even its Haswell processors can juice convertibles close to that mark.
Not only that, but its silicon is no longer all that expensive either - Intel's CEO Brian Krzanich predicted to analysts after the quarterly earnings release that we are going to see low-end tablets for just $99 this holiday season, which is quite an interesting claim, and we assume he means Android slates. He also said there will be $299 Haswell laptops, and $349 convertibles.
In fact, Lenovo just outed yesterday a
full-blown Windows 8.1 tablet with the new Bay Trail architecture for $299
, so it's not hard to imagine we might hit Intel's CEO Brian Krzanich prediction by year-end if things keep going in that direction.