9-axis motion sensor fusion promises unprecedented precision for future smartphones and tablets
4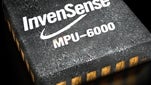 We've heard about 9-axis motion sensors for a while now, being developed by the two leading names in the field - InvenSense and STMicroelectronics. Combining the measurements of the 3-axis accelerometer, gyroscope and compass in your phone allows to overcome the inherent individual flaws in each of these motion sensors with a
9-axis "sensor fusion" solutio
n.
Thus the electromagnetic interference that can plague your compass measurements can be compensated by the gyro, and the gyro itself, which suffers from drift over time, can be corrected by the accelerometer, which in turn will need boost from the other two sensors, since it is better with slower, rather than swift movements.
Such 9-axis fusion sensors are developed by both top dogs in the field, and we will see them in smartphones before year-end, says STMicro, while the one from InvenSense entered mass production in September.
The immersive interface, gaming, augmented reality and GPS applications that will be possible with the 9-axis sensors will come when iOS and Android themselves include the APIs for developers to take full advantage of those. Windows 8, however, will probably have this capacity embedded from the start, so the first Win 8 tablets coming next year should be something to watch in that respect. One great potential usage of the 9-axers fusion is compehensive indoor navigation in places where you don't have GPS signal, such as big stores and warehouses.
Watch the potential in the short video below, where the 9-axis sensor sends in football metrics to an Android phone.