8 Android 5.0 Lollipop features missing in Apple's iOS 8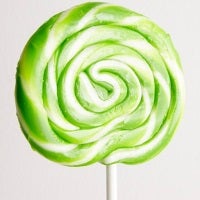 At this point, Android 5.0 Lollipop and iOS 8 are fully mature and featured mobile competitors that have mostly grown past catching up to each other. Now, their developers spend their time and money on making each operating system's features bigger and better than the competing platform's. Although you will be hard-pressed to find significant functionality differences between Google and Apple, at least something beyond that which has been familiar to us for years now, such features exist. Google spent the time between KitKat and Lollipop wisely and emerged with a freshly redesigned platform that takes important aspects such as security and battery life to heart, while retaining everything else Android users love about it.
Here are ten Android 5.0 features we found to be missing from iOS 8 for one reason on another. And don't you worry - soon, we'll repeat the exercise from the iOS 8 perspective, because Apple hasn't been sleeping at all during the time Google was busy with Material Design and Project Volta!