71.5% of Apple Music's U.S. revenue will go to record labels, songwriters and performers
25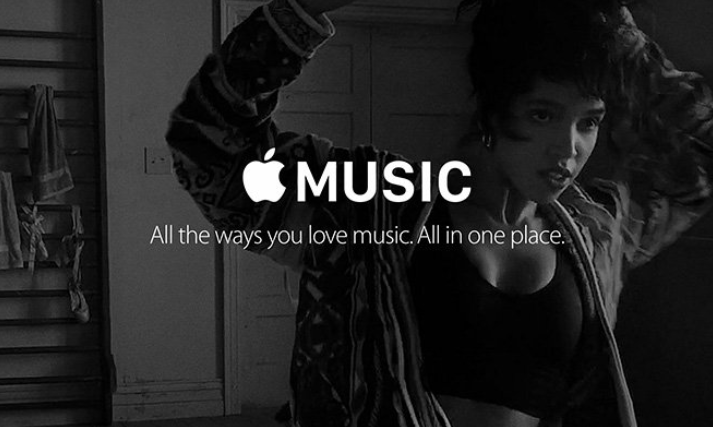 Apple will pay out 71.5% of Apple Music's top line in the U.S. to record labels and those with the rights to certain tunes
For every dollar that Apple Music will receive from subscribers in the U.S., 71.5% will go to songwriters, labels, artists and others with the rights to songs streamed on the service. Outside of the U.S., that number goes north to as high as 73%. Those figures come from Apple's Robert Kondrk who negotiated the deals with the labels and the artists for Apple, along with Eddy Cue. Industry executives have confirmed the figures.
While Apple's payout rate is a little higher than the industry average, the tech titan will pay no royalties on songs streamed during a user's three month free trial. Those familiar with the negotiations between Apple and the recording labels say that this did not go over well with the record companies. Most paid streaming music services offer only a one-month trial period. But Apple increased its payout on average in order to make up for the months of free trials it is offering.
Apple might still run into legal trouble
, as it tried during negotiations to force the labels into pressuring rival streamer Spotify to drop its free ad-supported tier of service. 45 million of Spotify's 60 million subscribers use the company's free level of service. If Apple's decision to go with a three month trial is successful, Spotify could decide to follow suit and eliminate its free ad-supported tier.
Spotify spokesman Jonathan Prince notes that Apple does offer free music on its iTunes Radio service, and will also offer free tunes on its upcoming Beats 1 radio service. Both of those service pay labels less than Apple Music does. Prince says, "
We pay royalties on every single listen, including trial offers and our mobile free custom radio service, and that adds up to approximately 70 percent of our total revenues, as it always has
." But Apple believes that it will end up with more than the 20 million paid subscribers that Spotify has, meaning that the music industry will have more of its bread buttered by Apple than by Spotify.
source:
Re/code
via
AppleInsider