7 rumored smartphones and tablets that sounded awesome, but never made it to the market
11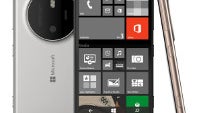 With speculation and rumors coming out of our ears, it shouldn't be surprising that not all of them end up holding water. In fact, while insider intel is definitely becoming more and more common, so are false rumors on the rise. But it's not always lies — sometimes, manufacturers just end up axing a project for one reason or another.
Sometimes
.
Over the years, the number of supposedly very real and upcoming devices that never actually made it to the market has been growing and growing. Just a cursory look through our database of content over the years has revealed a whole bunch of them. From devices that were likely never real, through ones that were likely cancelled because the manufacturer grew skittish and started doubting commercial success, down to products that seem as elusive as the Higgs boson, we've gathered some truly awesome-sounding devices that, unfortunately, never made saw the light of day.
Samsung Galaxy Note 3 with a YOUM flexible display
When: Back in 2013
What happened: Never existed, was too expensive to matter, or was just a prototype
In a world where flexed Samsung displays are now a reality, it's probably hard to imagine just how effectual the rumors of a Note 3 with a truly flexible YOUM display were at capturing the public's imagination. It seemed real — after all, Samsung had demo'd working YOUM displays already, and word on the street was that a second, limited edition model will be made available alongside a more standard Note 3, but that never happened. Instead, in 2014, Samsung released the Note 4 alongside the extravagant Note Edge, forcing us to accept reality: it doesn't seem like we're there yet, technologically speaking.
Samsung Galaxy S5 Prime/Galaxy F
When: Back in 2014
What happened: Never materialized, we got the Galaxy Alpha instead
Another highly anticipated Samsung device from the recent past was the Galaxy S5 Prime, or Galaxy F, as some leaksters referred to it. It promised a super-charged, bigger brother of the Galaxy S5, with a larger screen, Quad HD resolution, a full metal body and thin bezels, plus a quad-core Qualcomm Snapdragon 805 processors and 3 gigs of RAM. The phone never materialized, of course, as plausible as it all sounded (we even had legitimate-looking renders from
@evleaks
), and what we got instead was the Galaxy S6, which, in many ways, filled the S5 Prime's shoes.
Nokia Lumia 1030/McLaren
When: 2014/2015
What happened: Reportedly cancelled
If any of the devices you'll see on this list had reason to exist, it was the widely rumored Nokia Lumia 1030/McLaren. Why? Well, after acquiring Nokia, Microsoft seemed to have all it needs in order to dictate the rules of the game, and the last Windows Phone-based flagship was beginning to age. Everyone expected that the software giant was prepping something in secrecy to fill the Lumia Icon's shoes, and the Lumia 1030 sounded like the perfect device to commemorate Nokia's handset division. Unfortunately, we subsequently found out that the Lumia 1030 was canceled, and Microsoft is waiting for Windows 10 before rushing to market with a flagship. Let's hope the wait is worth it.
HTC One M8 Prime
When: Back in 2014
What happened: Probably never existed or was axed
Samsung wasn't the only handset maker rumored to be working on an even higher-end version of its traditional flagship — HTC was too. Dubbed One M8 Prime, the phone was supposed to be waterproof, feature a large, 5.5-inch display with a Quad HD resolution, sport a quad-core Snapdragon 805 processor along with 3GB of RAM, and flaunt a Duo UltraPixel camera. Nothing like this ever made it to the market.
Google Nexus 10 2013
When: 2013/2014
What happened: Seemingly never existed
While we had our fair share of rumors regarding a 2nd-gen Google Nexus 10 tablet, with time it became obvious that the search giant had no such plans. That was odd, at least at the time, for the Nexus 7 was subsequently upgraded.
In any case, at the time, we expected the new Nexus 10 to feature a 10.55" screen with a 2560 x 1600 pixel resolution, a quad-core Snapdragon 800 processor, 3GB of RAM, and an 8-megapixel main camera. The closest thing we got to those rumors ended up being the
Nexus 9
.
Sony Xperia Z4 Ultra / Z Ultra successor
When: For years after the Z Ultra started aging
What happened: Seems like Sony is dropping the category
If you were around in 2013, you'll likely remember the awe-inspiring, massive Sony Xperia Z Ultra. The 6.44-inch behemoth was a small tablet with phone capabilities, extremely thin, and waterproof. But while feedback was generally positive (Sony could have added a darn flash on the back, though!), and despite ceaseless rumors for years after Z Ultra's introduction, it seems like the Japanese company simply isn't interested in producing a successor.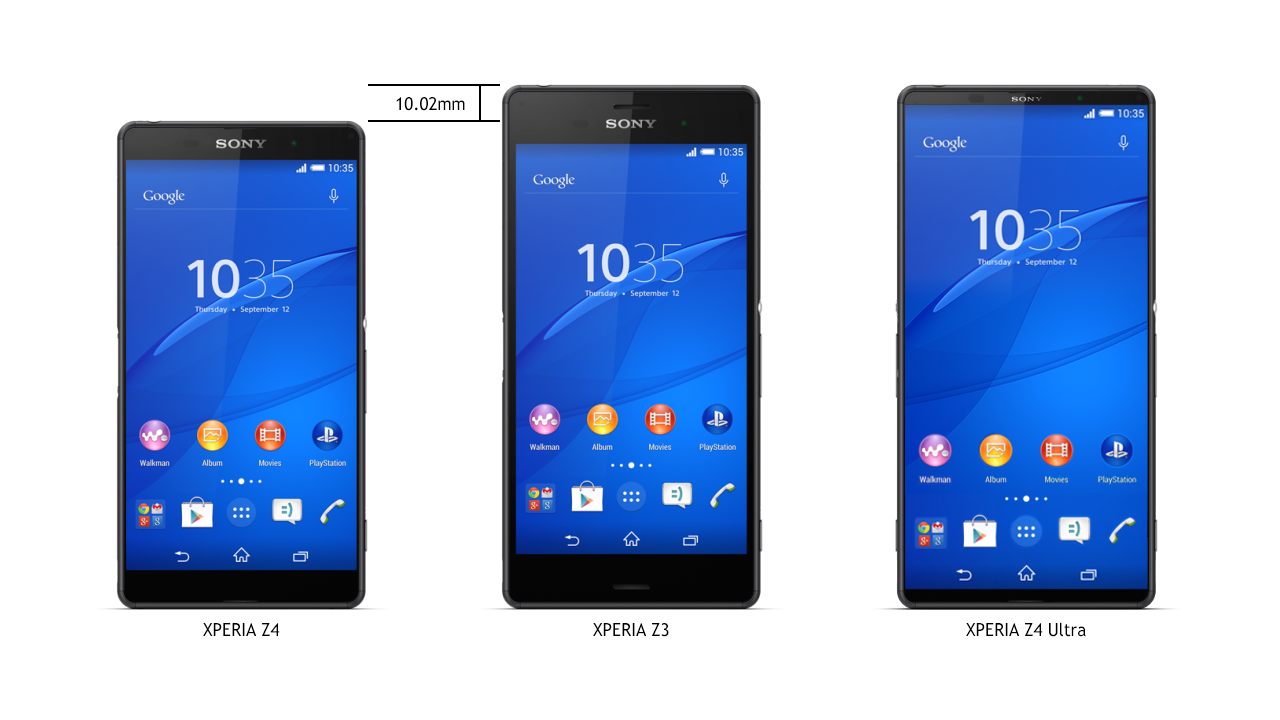 Sony Xperia Z4 Ultra render
Bonus: Ubuntu Edge
When: 2014
What happened: Didn't get funded
The Ubuntu Edge is (was) a bit different from the rest of the devices on this list, in that Canonical — the company behind the super popular Linux distro — actually announced it officially. There was a catch, however: The Ubuntu Edge would only happen if the fans crowd-funded the project, or 32 million in all, in a month. Since that meant over a million dollars pledged every day, the Ubuntu Edge project failed with just under $13 mil raised.
It was a sad day, for Canonical was promising us the moon with the Edge. Among confirmed details were a sapphire glass-protected, 4.5-inch display with 720p resolution, best-in-class processor, 4GB of RAM, 128GB of storage, and the ability to dual-boot Android and Ubuntu both. Canonical called the Ubuntu Edge the Formula 1 of smartphones.
A working prototype of the Ubuntu Edge was never demonstrated, though Canonical did bring along a mock-up of the smartphone to the XDA DevCon 2013 in Miami. Thing sure looked sick.
Thumbnail image courtesy of PhoneDesigner.eu.