7 rumored features of the Apple iPhone 7 and iPhone 7 Plus
56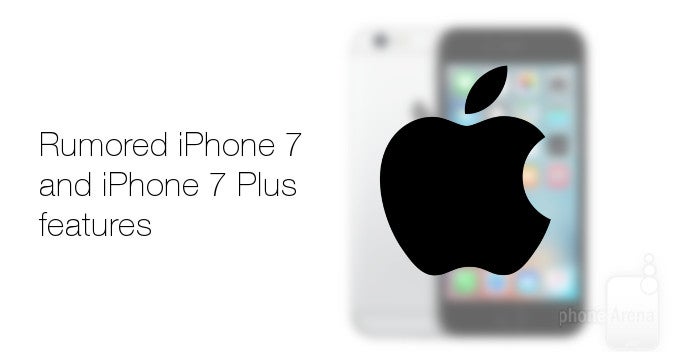 In 2016, Apple will treat us to the iPhone 7, the next chapter in its smartphone history. With the device being due out in September 2016, we are already beginning to hear the first round of rumors and speculation about the handset.
That's rather normal considering that iPhones are usually the among the most popular devices on the market and are usually highly anticipated by... By just everyone, actually.
Well, although a lot of important tidbits of info will remain veiled in secrecy until Tim Cook unravels the next generation of the venerable iOS-powered smartphone(s), but we are certain the iPhone 7 and 7 Plus will come with a certain set of features that are a no-brainer: a speedier Apple A10 chipset, the 12MP iSight camera at the back, and others.
Here are a couple of features that are likely probably make the rounds in the next iPhone crop, some more than others.