7 new DashClock extensions in the Play Store
9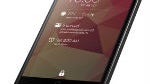 We understand that we've been covering DashClock quite a bit recently, especially considering that it is an Android 4.2-only app, and at last count, Android 4.2 hadn't even hit 1.5% of the Android ecosystem. But, here's the thing: the app is a hit. Even with such a small number of supported devices in the wild,
DashClock
has generated quite a few downloads (somewhere between 50,000 and 100,000) in just a couple weeks, and now extension support has exploded in the Play Store.
We've already seen apps like Falcon Pro (Twitter) and
Press
(Google Reader) add built-in DashClock extensions to their apps, and now the extensions are coming even faster. So, we'd like to show you 7 of the best new extensions for DashClock that have just arrived in the Play Store over the past day. If you're looking for DashClock, it's available for free in the
Play Store
, and more extensions are coming all the time.