6tag for Windows Phone gets Instagram Direct
6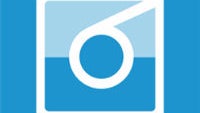 Some have been pointing to the official Instagram app launching on Windows Phone as a sign of the growing legitimacy of the platform, and it very well could be. But, if you are a Windows Phone user, and you want an actual working and useful Instagram app, the likelihood is that you're using 6tag, and not Instagram Beta.
Whereas
Instagram Beta
is... well, a beta product, and a very early beta at that. The official Instagram app can't take photos or video (photos can be taken and shared via the stock camera app, but video cannot), the app can't play videos in your stream, and the app only recently got the option to
tag people
in photos. However, 6tag allows you to do all of those things, and a bit more now.
6tag just got an update today which adds in
Instagram Direct
, the new private sharing feature for Instagram. Some have likened the feature to Snapchat, but that's not accurate. In reality, Instagram Direct is simply a private group section of Instagram. Everything works as it has with tags and comment stream, but instead of being public, the media is only shared with a small group or a single person. There is not auto-destruct like with Snapchat, but the person who originally shared something can delete it and it will be removed from everyone's devices.
The new update of 6tag also offers an improved UI.