60 cents out of each dollar in industry profit will soon go in Apple's pocket
71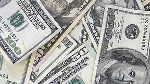 It is amazing how things have changed in the cell phone industry. According to a chart that appears on
All Things D
web site, the share of industry profits belonging to
Nokia
have dropped over the last 8 quarters from a leading 39% in the fourth quarter of 2009 to just 4% after the third quarter of 2011. Those profits had to end up somewhere, and sure enough during that same time period
Apple
and
Samsung
each increased its piece of the pie. Samsung more than doubled its share of industry profitability from 12% to 29% while Apple has gone from 33% to 52% Both companies not only took advantage of the decline in Nokia's profits, but also those of
RIM
. The BlackBerry maker's engine was also in reverse, dropping from 19% of industry profits to 7%.
The figures on the chart come from Canadian brokerage house Canaccord Genuity, and its analyst T. Michael Walkley says that with Nokia,
Motorola Mobility
and RIM struggling, Apple can continue to gain strength. Considering that the Cupertino based firm accounted for more than half of the industry's profits with only a 4.2 global share of the smartphone business, Walkley expects Apple to soon account for 60 cents out of each dollar in cell phone profits.
With the Apple iPhone 4S the current top seller at
Verizon
,
AT&T
and
Sprint
, Walkley now sees 29.9 million units of the phone selling this quarter and 104.4 million copies moving in 2012 followed by 140.8 million in 2013. By that time, Apple might control even more of the industry's profits.
source:
AllThingsD